Club details can be checked via Club Admin Home in the Club Details tab.
To update your Club details, please login to the Club Admin Homepage. Under the Club Details tab, you can update the Club Information or Club Addresses by clicking the pencil icon: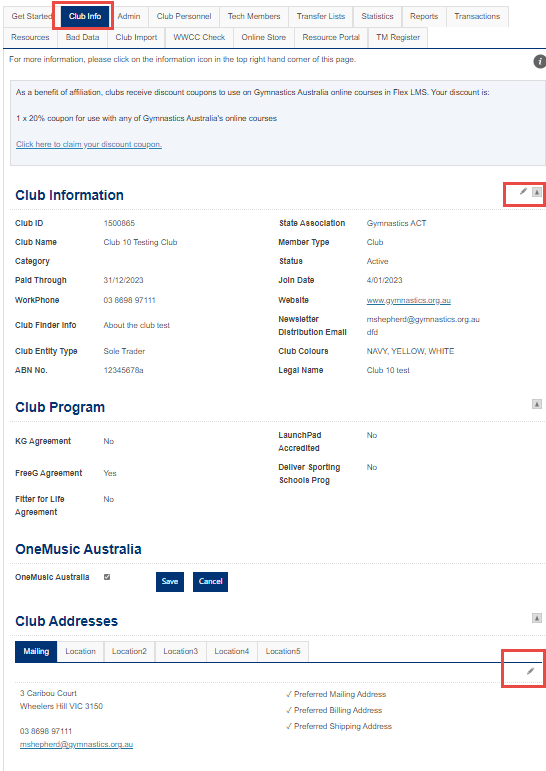 Clubs can also update their communication preferences further down the page by ticking or unticking the boxes: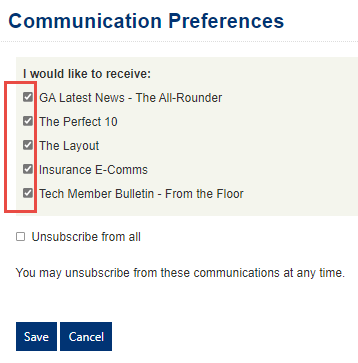 To update your club's list of participation programs (KinderGym, FreeG, LaunchPad, Fitter for Life and Sporting Schools) or the list of Gymsports you offer, please contact your local State Gymnastics Association for assistance.
Need more help? Please lodge a support request.
Back to the Getting Started as a Club Administrator information page.