Using the Resource Portal tab on the Club Admin Portal
The Resource Portal is where Clubs can access and download resources for programs which they have registered to deliver via their annual Affiliation Form. These programs/categories include:
Your club will not be able to access a category of resources if your club has not registered for the program. To register your Clubs for programs outside of the annual affiliation process, please contact clubsupport@gymnastics.org.au.
As well as programs, the resource portal also includes Club 10 resources. Club 10 Resources are industry standard templates and checklists to assist with club governance and operations which clubs are welcome to download and use. These resources have been reviewed and updated in Q1 2023 and can be found under the Club Admin Portal > Resource Portal. The resources cover the following areas:​
Club Events

Governance

Human Resources

Lesson Plans

Risk Management

You can check which programs your clubs have opted into delivering via the Club Finder.
To access the Resource Portal, please go to the Club Admin Portal> Resource Portal tab.
To find resources for a specific program, please select a program from the drop down list and click on the Find button.
To download a resource, please click on the download now button for the resource.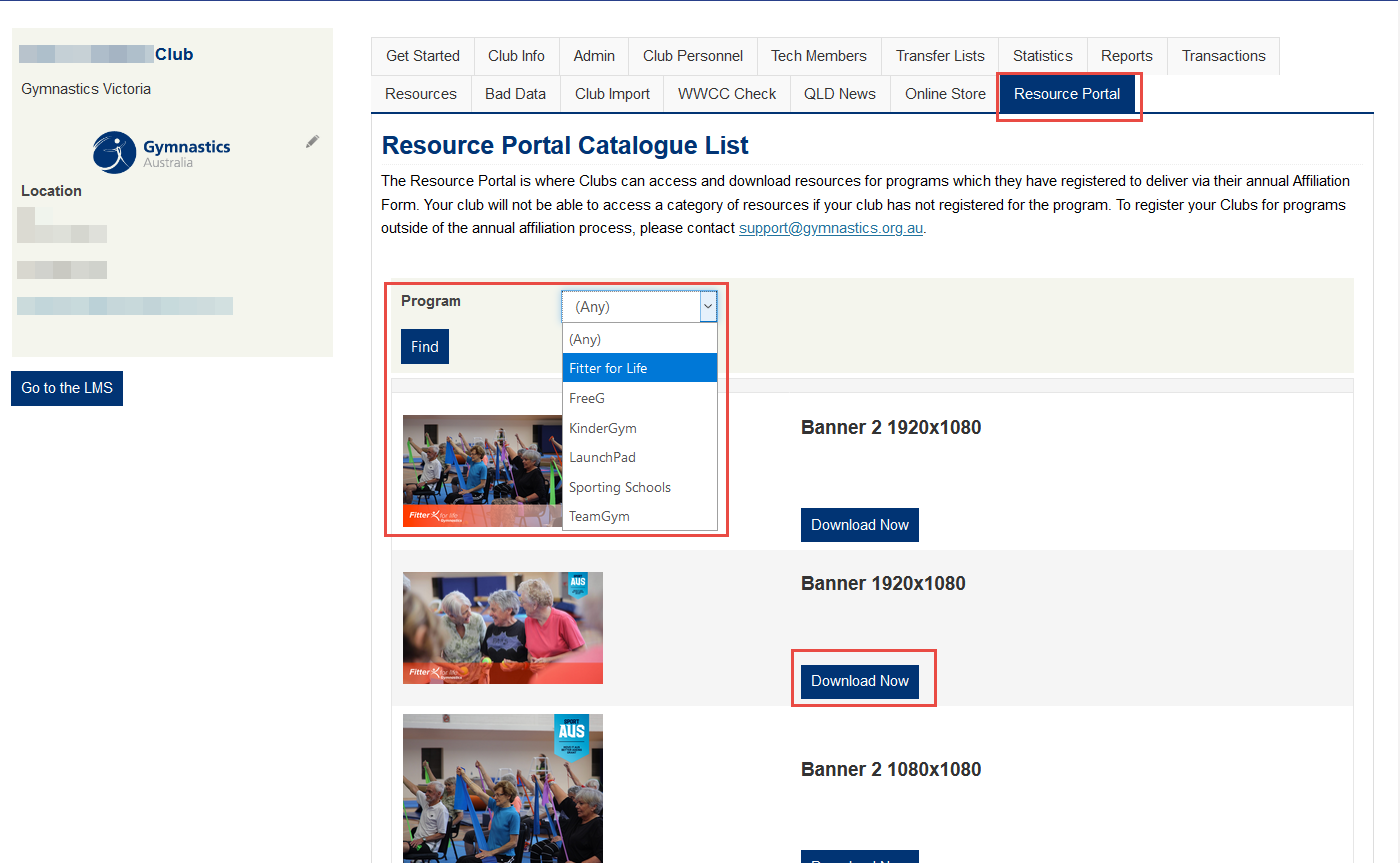 Need more help? Please contact us.