Converting a CSV file to an XLS file
To convert a CSV (comma separated value) file to an Excel (XLS) spreadsheet, use the following instructions:
1. Open the CSV file in Microsoft Excel.
2. In the top left of the screen, click File.
3. Click Save as.
4. Click the Save as type menu at the bottom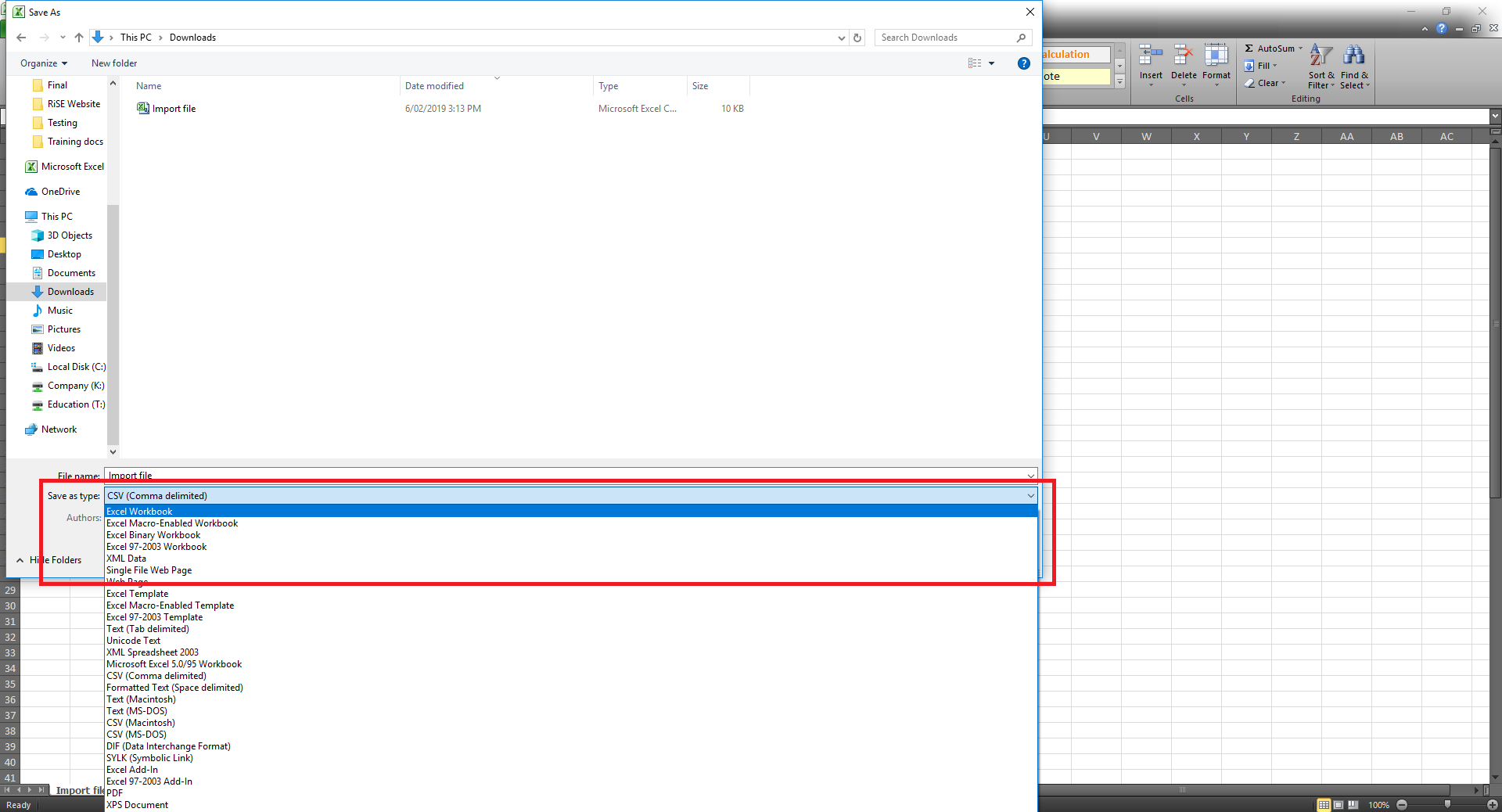 5. Save as "Excel Workbook".
Need help? Contact support.