Step 1: Install Google Chrome
We highly recommend using Google Chrome as your internet browser when using Flex. To download Google Chrome, please click here.
Step 2: Login to your Gymnastics Australia account
2. In the top right hand corner of the corner, click

Sign In.
3. Sign in using your Technical Member ID as your username and your
Gymnastics Australia password.
4. This will open your Technical member profile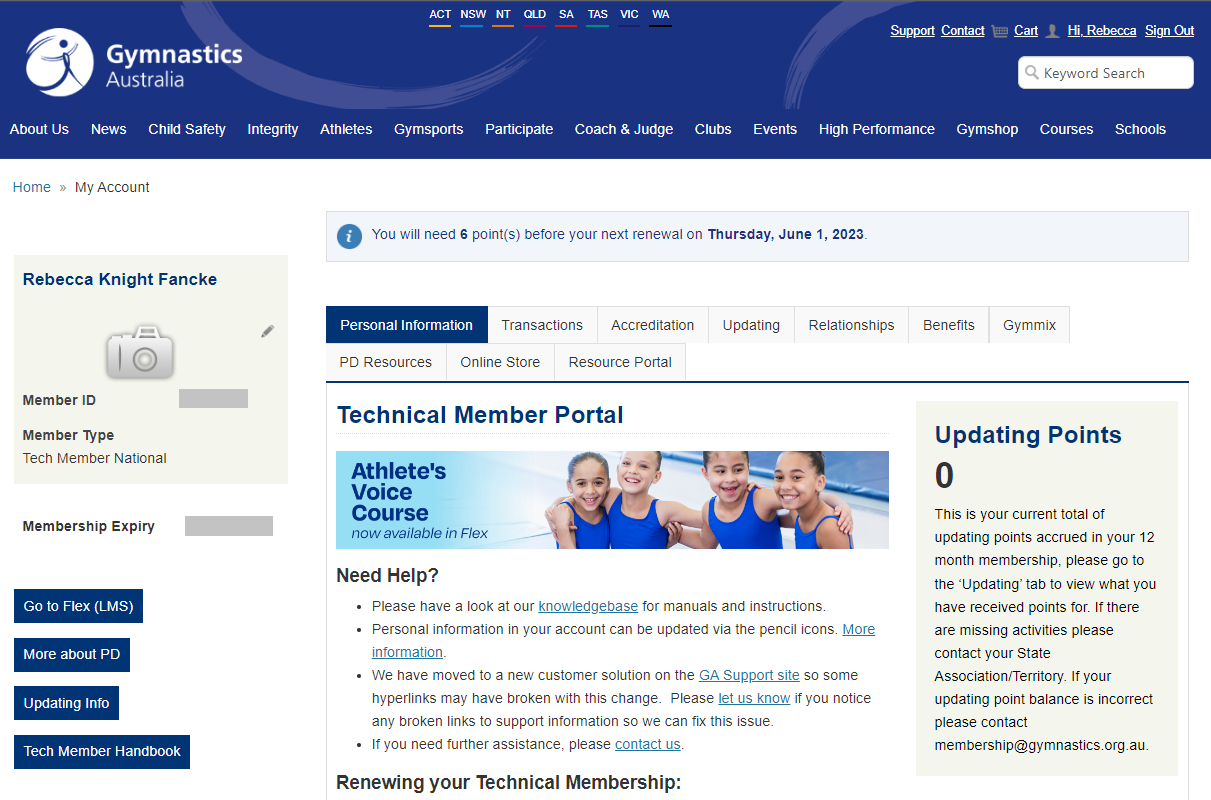 6. Ensure you have completed the mandatory child safeguarding course (upon completing, please allow 24hrs for this course to be processed in our system prior to renewing)
7. If you are eligible to renew your membership, you will be able to see a 'Renew' tab on your Technical Membership portal.
8. Please take the time to carefully read the details displayed on the screen, including the Technical Member Obligations, Member Protection Declaration, Making a Disclosure, Privacy Declaration and Cancellation / Refund Policy. Prior to being able to renew you must agree to each of these terms and conditions of membership prior to being able to renew your Technical Membership.
9. Hit the submit button and the Renew Now button.
10. A Summary of your renewal fees will be shown here. Scroll down and please enter your payment details as shown below, and click "Submit Order"