Advanced Coaching Accreditation
Prior to enrolling into an Advanced Coaching Accreditation course - please ensure you hold the equivalent Gymsport Intermediate Coaching Accreditation.
For example, if you are wishing to complete the WAG Advanced Course - you must hold the WAG Intermediate Accreditation.
FLEX allows greater flexibility in enrolling into Advanced Coaching Accreditation modules - however, accreditation will not be awarded if you do not hold the appropriate mandatory pre-requisites.
Further information (including pre-requisites) on the Advanced Accreditation can be found in the Coach Accreditation Policy found here.
Where to find Modules to enrol?
Within FLEX, all relevant Advanced Coaching modules can be found under the Advanced Coaching Accreditation Courses tile.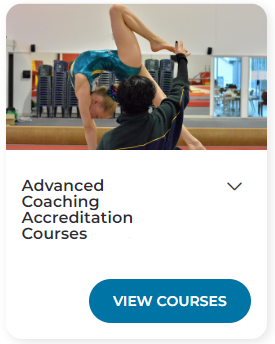 Important information about assessment tasks....
Assessment Tasks associated with Advanced Accreditations can take up to 14 working days to mark, and depending on peak education periods (eg Jan & Feb) may take even longer.
Please allow plenty of time for Assessment Tasks to be marked prior to enrolling into a Practical Course.
ACR Pathway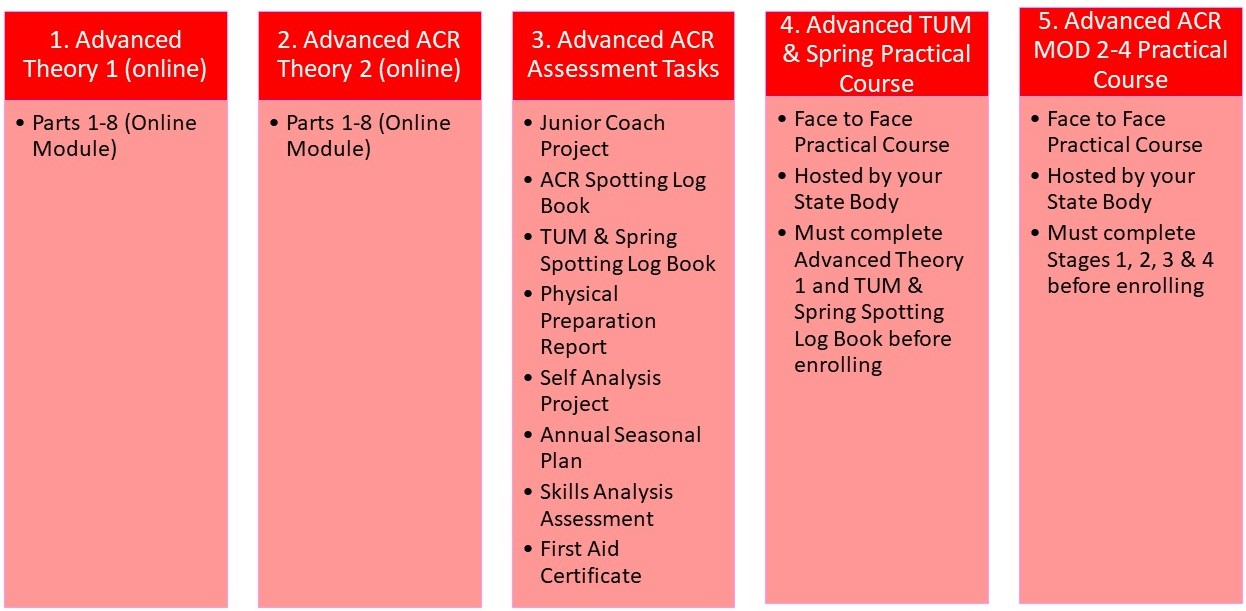 AER Pathway

GfA Pathway (Option #1)

GfA Pathway (Option #2)

MAG Pathway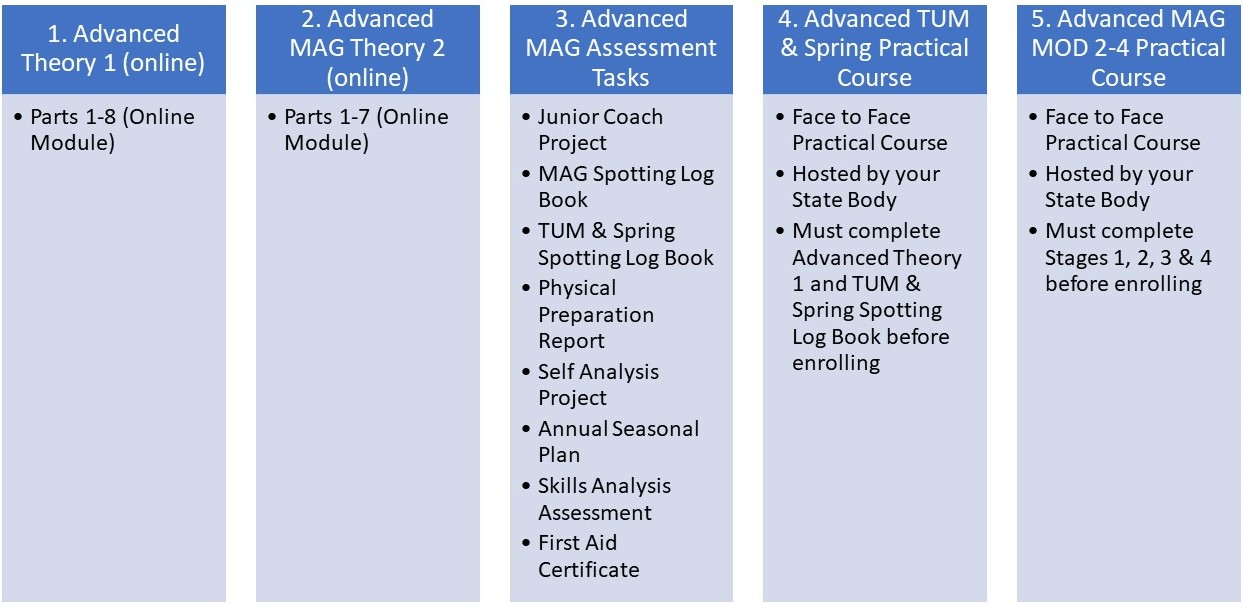 RG Pathway

TRP Pathway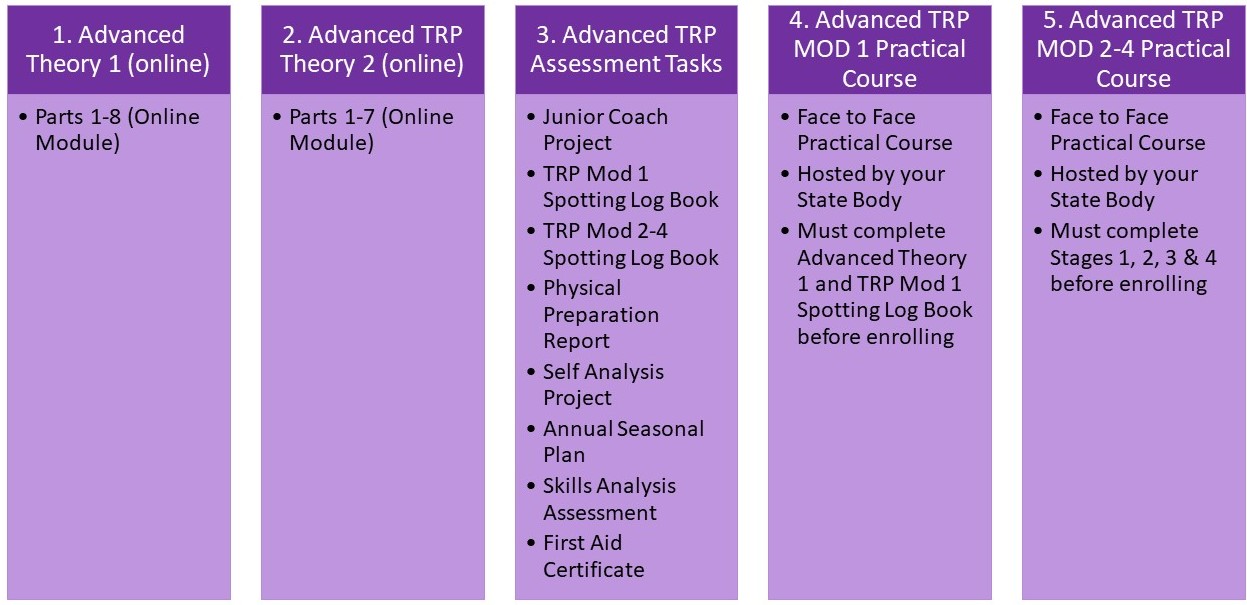 TUM Pathway
WAG Pathway